What's that you say?! Kid-friendly?! That's right. 100% kid tested and approved. Is it crazy fun? Heck yes. Does it make a mess? You bet your ass it does.
Paper marbling is highly addictive and requires very little "skill" to get an awesome turnout. Don't get me wrong, there are those incredible artists who have mastered the many different techniques but for a kid friendly project we are keeping things nice and simple.
First, gather all the materials you will need:
Watercolor paper (I like to use a 90lb 12"x9" and cut them in half to save on paper costs when working with a large group of kids.)
Non-gel shaving cream. I found the old school Barbasol at my local Gelsons for under $3. Amazon sells it for almost twice as much.)
Liquid watercolors (Currently having a love affair with Discount School Supply)
Plastic droppers (or if you want to get fancy, "Plastic transfer pipettes" can be found on Amazon)
Cookie sheet (I like to use a disposable one from the dollar store)
Wooden skewers
Piece of cardboard (to match the width of your paper)
Duct tape
Ruler
Tip: If you can do this project with a large sink nearby you'll thank me later.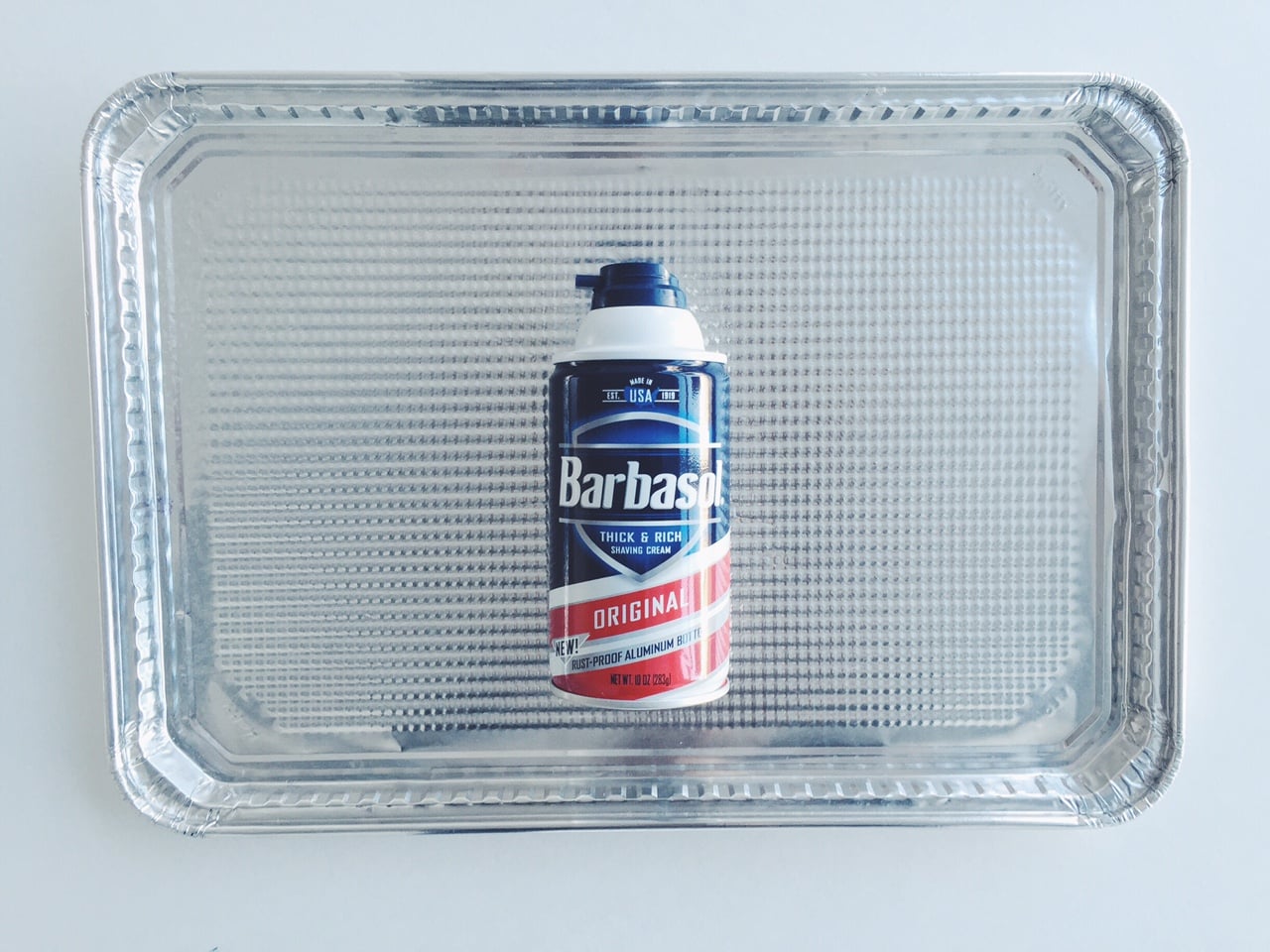 Okay, ready to get cracking'? Here are the steps:
1) Fill half the cookie sheet with an even layer of shaving cream. Doesn't have to be perfect but try to keep the surface as even as possible so it's easier to transfer the colors to the paper later.
2) Drop your watercolors in whatever patern you choose onto the shaving cream "canvas."
3) Add colors to your liking. I chose red and pink for Valentine's day!
4) Tape a row of skewers to your piece of cardboard to make a "comb."
5) Drag your comb through the shaving cream. Do this gently and slow and don't push the comb down too deep. If you'd like to comb through the other direction to change the pattern, feel free. Also, you don't have to use the comb. With younger kids I give them a single skewer and let them do swirls and patterns of their choosing. It's a very freeing art form!
6) Place your paper into the shaving cream. Make sure the shaving cream makes full contact with all edges of the paper. You may even "push" it lightly into the cream to be sure your watercolors transfer.
7) Lift up (now we're making a mess!) and lay flat on the table. Take your ruler and "swipe" off ALL excess shaving cream. Voila!
8) Make sure to swipe it all off or your paper will get soggy. Now let it sit to dry. The edges may curl up but you can lay it under some books to flatten it out.
Fun right? I would love to see your images of this project so please post them and tag @makersmess!
Xx
Sara